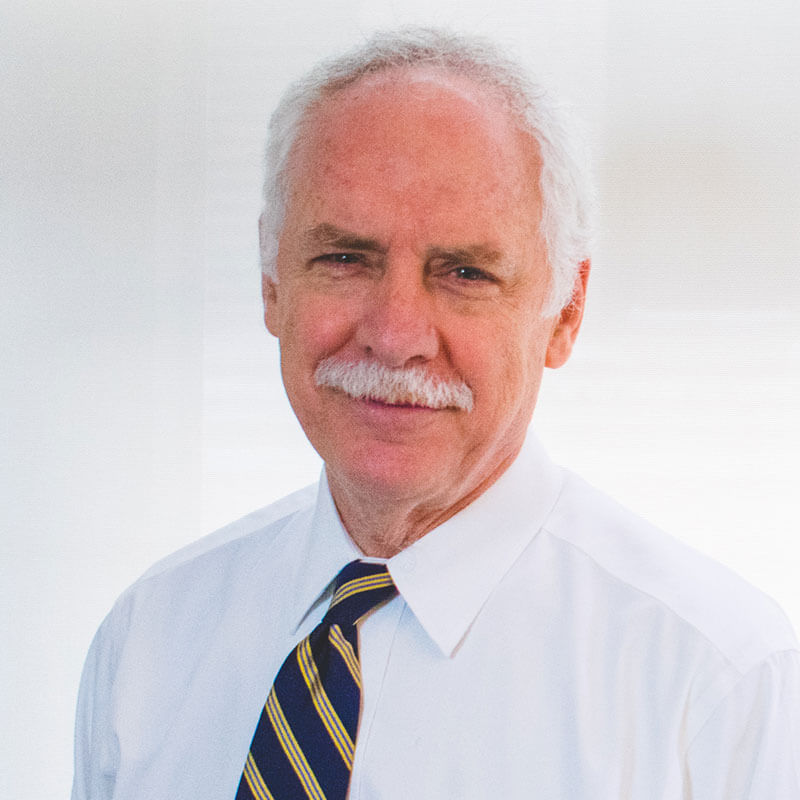 Charles C. Copeland, PE, LEED AP
President/CEO
One of New York City's most celebrated authorities in innovative engineering, Charlie Copeland has over 45 years of experience in the engineering and design of mechanical and electrical systems for institutional and commercial buildings.
During his professional career, Charlie has earned industry-wide recognition for his expertise in mechanical and electrical engineering and plumbing/fire protection (MEP/FP) and energy consulting services, distinguishing himself in the management of large, technically complex and high-profile engineering projects.
Learn more
Education
MS – Mechanical Engineering, City College of New York
BS – Mechanical Engineering, Missouri University of Science and Technology
Licenses
PE: New York, New Jersey, Connecticut, Pennsylvania
Affiliations
ASHRAE Fellow
AEEE
ASME
Pi Tau Sigma
BOMA
Awards and recognition
NYECC Energy New York Award (2018)
ASHRAE NYC Chapter Distinguished Service Award (2013)
AEE Energy Engineer of the Year (2006)
ASHRAE Region 1 Technology Award (2005)
Charlie is involved in advancing and supporting engineering services as an ASHRAE Fellow and has published articles, such as "Improving Energy Performance of NYC's Existing Office Buildings" (August 2012 ASHRAE Journal). View all articles and publications.
Charlie is a member of the following organizations:
Association of Energy Engineers (AEE)
Building Owners and Managers Association (BOMA)
American Society of Mechanical Engineers (ASME)
Academy of Mechanical & Aerospace Engineers (AMAE)
Career highlights
2013
Recipient of the ASHRAE NYC Chapter Distinguished Service Award
2007
With Con Edison, Charlie developed a steam demand strategy for high rise office buildings to reduce peak winter demand. These control algorithms store thermal energy in hydronic systems.
2006
Charlie engineered first site specific materials and equipment acceptance (MEA) for a NYC microturbine installation at 1350 Avenue of the Americas, which was later used to develop NYC's standard on microturbines.
2006
Recipient of the AEE Energy Engineer of the Year award.
2005
Recipient of ASHRAE Region 1 Technology Award for underfloor air conditioning system using existing pew foot rests in sanctuary at Fifth Avenue Presbyterian Church, thereby preserving the building's historic interior architecture.
2004
Designed first New York City office building with complete underfloor air system for new Scholastic Headquarters at 557 Broadway.
1999
Oversaw rehabilitation of the Old US Customs House in lower Manhattan and designed MEP systems for the installation of the National Museum of the American Indian in this historic structure. Completed latest project in 2007.
1991
Named ASHRAE Fellow for contributions to energy conservation.
1988
Managed engineering for the New York City Energy Conservation Capital Program, the largest municipal energy conservation program of its kind in the U.S., involving 20 consultants and approximately 500 buildings.
1988
Awarded Grand Central Terminal Rehabilitation contract, beginning 15-year engineering program to upgrade the mechanical/electrical systems in Grand Central Terminal.
1985
Engineered New York Vietnam Veterans Memorial at 55 Water Street using numerical thermal network analysis to verify satisfactory internal temperature.
1983
Designed first series/parallel chilled water system for NYU Medical Center which won the 1983 Owens Corning Energy Award and 1989 ASHRAE 3rd Place Energy Award.
1982
Presented paper to ASHRAE conference promoting use of computer modeling to analyze cascaded energy strategies and real time simulations.
1977
Engineered fast track mechanical/electrical design work for Citibank's B77 computerized teller program at over 200 bank branches throughout New York City.
1976
Prepared major energy study for Veterans Administration System for Manhattan Hospital establishing format which became standard for VA hospitals.  Firm then prepared studies for six other VA hospitals throughout the country.
1975
Designed one of New York City's first multi-family residential solar collector domestic hot water systems at 519 East 11th Street.
1970
Joined two-year old predecessor to current firm after several years at a large engineering firm, working on office buildings, retail, college campuses, and other projects.
John P. McBride, PE
Principal, Director of Electrical Engineering
John McBride is the Director of Electrical Engineering at Goldman Copeland.  He has more than 30 years of experience in the electrical engineering field and overall responsibility for the firm's electrical design projects.
His expertise encompasses all facets of electrical distribution, lighting, controls, communications systems, and fire alarm and low-voltage systems. Among his specialties are designing electrical systems for mission-critical facilities, as well as systems for healthcare, commercial office, infra-structure, industrial and telecommunications facilities. Since joining the firm in 2005, he maintains client relationships while serving as both a Principal and project manager.
He brings his open personality, technical skillset, enthusiasm and passion for engineering to each job.  Notable projects include work with Omnicom, New York University, Hackensack University Medical Center, Hewlett Packard, New York City Department of Design and Construction, New York City School Construction Authority, Department of Veterans Affairs and the Port Authority.
John received his Bachelor of Science in Electrical Engineering from Marquette University in 1986 and has been a Licensed Professional Engineer in the state of New York since 1991.
Learn more
Education
BS – Electrical Engineering, Marquette University
License
Professional Engineer: New York
Eric Mitchell, PE
Principal, Director of Mechanical Engineering
Eric Mitchell is the Director of Mechanical Engineering for Goldman Copeland.  He brings more than 26 years of experience to his role as a lead designer and head of our mechanical engineering department, where he draws on his extensive experience in HVAC system analysis, life cycle cost analysis and energy utilization studies to provide effective energy solutions.
He has extensive experience in mechanical systems for laboratory, health and research facilities, and is also experienced in design for new construction projects, renovations and tenant fit-outs.  Since joining the firm in 2011, he has been instrumental in providing project management for large-scale projects, design leadership and quality control services.  Notable projects include 600 Madison Avenue, New York University, 1 Dag Hammarskjold, MSK Headquarters, and Battery Park City Community Center.
Eric received his BSME from Syracuse University and is a Licensed Professional Engineer in the states of New York and Maryland.
Learn more
Education
BS – Mechanical Engineering, Syracuse University
License
Professional Engineer: New York, Maryland
Daniel Colombini, PE, LEED AP
Principal, Director of Plumbing/Fire Protection
Daniel Colombini is the Director of Plumbing and Fire Protection Engineering for Goldman Copeland.  As a specialist in fire code analysis, fire dynamics, egress systems, and fire modeling, Dan has developed creative fire protection and sustainable design solutions for major New York City properties and some of the City's most iconic, historic buildings.
He is a licensed Professional Engineer with over 13 years of experience in design and project management for a diverse portfolio of projects including new construction, additions, and renovations of office buildings, primary and secondary schools, university systems, healthcare facilities, laboratories, and performing arts centers.
Since joining the firm in 2005, his notable project experience includes work with NYU Tisch School of the Arts, Scholastic, Inc., Empire State Building, One Grand Central Place, Vornado Realty Trust, First Presbyterian Church and Carnegie Hall to name a few.  His experience in both private and public sectors gives him the knowledge of a wide variety of codes and standards and how they apply to the design of these systems.
Learn more
Education
BS – Mechanical Engineering, University of Vermont
MS – Fire Protection Engineering, Worcester Polytechnic
License
Professional Engineer: New York
Affiliations