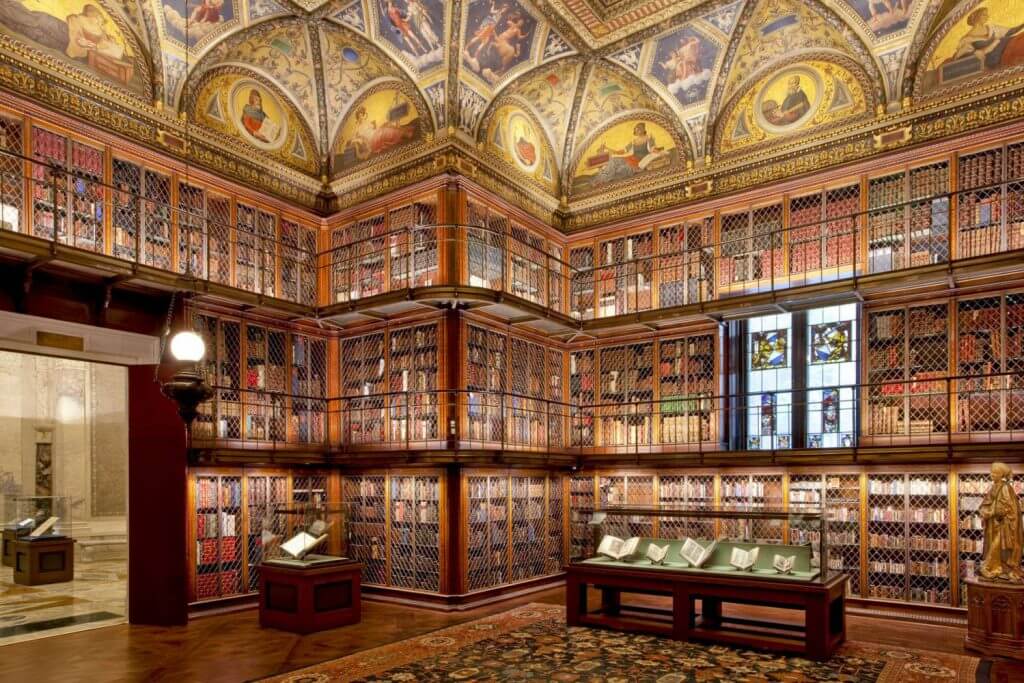 The Morgan Library & Museum
The Morgan Library & Museum began as the private library of financier Pierpont Morgan, one of the preeminent collectors and cultural benefactors in the United States.
Mr. Morgan's library, as it was known in his lifetime, was built between 1902 and 1906 adjacent to his New York residence at Madison Avenue and 36th Street. Designed by Charles McKim of the architectural firm McKim, Mead & White, the library was intended as something more than a repository of rare materials.
Majestic in appearance yet intimate in scale, the structure was to reflect the nature and stature of its holdings. The result was an Italian Renaissance-style palazzo with three magnificent rooms epitomizing America's Age of Elegance. Completed three years before McKim's death, it is considered by many to be his masterpiece.
In 1924, eleven years after Pierpont Morgan's death, his son, J. P. Morgan, Jr., realized that the library had become too important to remain in private hands. In what constituted one of the most momentous cultural gifts in U.S. history, he fulfilled his father's dream of making the library and its treasures available to scholars and the public alike by transforming it into a public institution.
Goldman Copeland is performing a conditions assessment for the Morgan Library Campus. As a part of this assessment, we will evaluate existing Mechanical, Electrical, Plumbing (MEP), and Fire Protection equipment, and complete a retro-commissioning analysis of this equipment. Based on the findings of this review, we will provide a Capital Improvement Plan recommending a time line for the replacement and upgrade of equipment as required.
This plan will prioritize projects based on expected life of equipment, impact on building operations in including occupant comfort and the maintenance of rare books and artifacts held by the library and the museum.