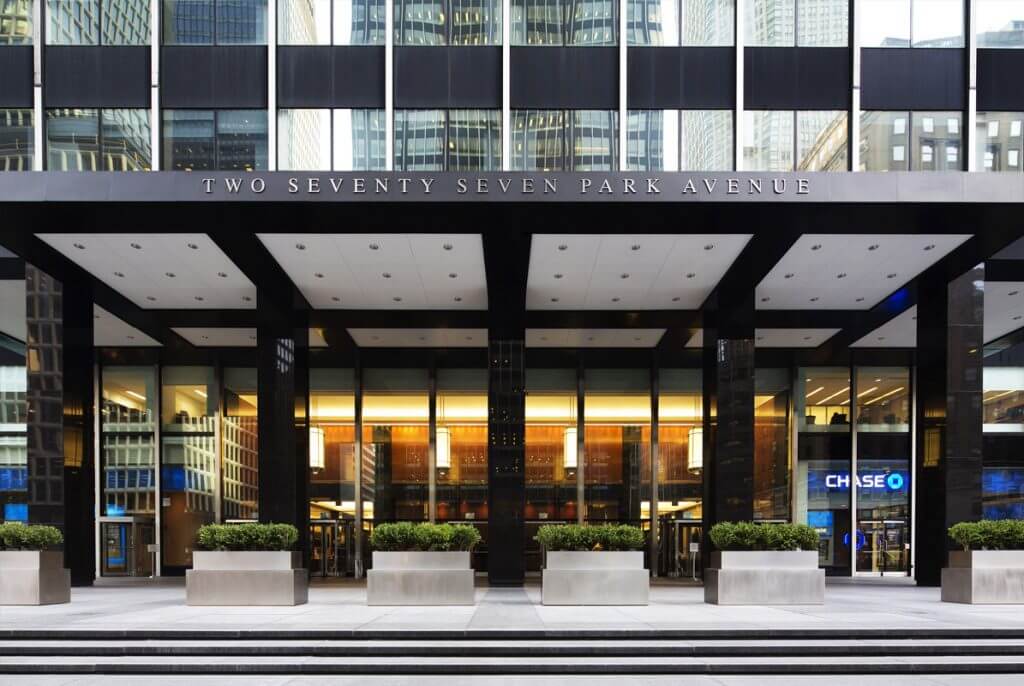 277 Park Avenue
About this Project
Client
Project dates
2010-current
Industry sectors
Services we performed
MEP Engineering

This office building opened on July 13, 1964—among the building's many distinguished tenants was the presidential campaign of John F. Kennedy.
The building stands 50 floors tall on the east side of Park Avenue between East 47th and 48th Streets.
It currently houses parts of JPMorgan Chase's Investment Bank, Commercial Bank, and other corporate functions. JP Morgan's takeover of Bear Stearns in 2008 resulted in most investment banking employees moving to 383 Madison Avenue to reduce the leased real estate footprint in Midtown. 277 Park Avenue remains under the ownership of the family-owned Stahl Organization, the building's original developer.
We provide MEP and other engineering services to the building and its tenants.